THE FOREST IS THE MUSEUM
30th November 2019 - 30th March 2020
10am – 4pm daily Fermynwoods Contemporary Art
The Arches, Top Lodge, Fineshade Wood, Near Corby, NN17 3BB

An exhibition which is the culmination of Abigail Lane and Lala Meredith -Vula's joint residency at Fineshade Wood. Working with lost property collected in the forest, an installation and platinum prints are to be shown.

Artist Talk with Yasmin Canvin, Lala Meredith-Vula, James Steventon and Richard Wentworth Saturday 25 January 2020

fermynwoods.org



CHILDREN OF SATURN (LES ENFANTS DE SATURNE)
5th Oct - 15th December 2019
Rochechouart Museum
Musée d'art contemporain de la Haute-Vienne - Château de Rochechouart, Place du château 87600 Rochechouart, France

Kasper Akhøj, John Armleder, Michael Assiff, Taysir Batniji, Richard Billingham, Peter Coffin, Philippe Decrauzat, Sam Durant, Angus Fairhurst, Matt Franks, Jonah Freeman, Noritoshi Hirakawa, John Issacs, Mirak Jamal, Larry Johnson, Elke Krystufek, Abigail Lane, Jacques Lizène, George Henry Longly, Andrew Mania, Michael Manning, Marie-France & Patricia Martin, Matthew McCaslin, Anne Neukamp, Manuel Ocampo & Chris Oliveria, Albert Oehlen, Daniel Pflumm, David Renggli, Joe Scanlan, Gitte Schäfer, Anne-Marie Schneider, Seton Smith, Georgina Starr, Martine Syms, Barthélémy Toguo, Wawrzyniec Tokarski, Gillian Wearing, Marnie Weber, Jane & Louise Wil- son, Graham Wilson, Paul Winstanley, Dena Yago, Thomas Zipp

An installation of Bloody Wallpaper with Concrete Dog both from 1995, will be installed as well as For His Own Good photographic work.

www.musee-rochechouart.com


MYBA
October 3rd - 6th 2019
Saatchi Gallery, King's Rd London SW3 4RY

A special retrospective exhibition alongside the British art fair. Curated by Gavin Turk at Saatchi Gallery, with thanks to British Art Fair Jake and Dinos Chapman, Angus Fairhurst, Damien Hirst, Gary Hume, Michael Landy, Abigail Lane, Sarah Lucas, Gavin Turk, Tim & Sue Webster, Rachel Whiteread.


WOMEN AS CURRENCY
24th June 2019 onward
Princes Dome, The Ned, London
Curated by Kate Bryan, head of collections, Soho House

Project for the Ned/Soho house art collection 20 artists invited to produce new works on the idea of woman as currency. Abigail Lane has made four different denominations for her International Art Currency. 1 Manifestation - with herself, 5 Manifestations with Georgina Starr, 10 Manifestations with Sarah Lucas and 50 Manifestations with Gillian Wearing. Other artists include Sue Webster, Rose Blake, Georgina Starr and Ann-Marie James.


DOG SHOW
18th July – 16th September
Southwark Park Galleries, 1 Park Approach, Southwark Park, London SE16 2UA
Open Thursdays - Sundays 11-4pm

Works by: Heather Phillipson, Martin Creed, Adam Chodzko, Rob Pruitt, Ryan Brown, Babak Ganjei, Joan Jonas, Performances for Pets, Jem Finer, David Shrigley, David Harrison, William Wegman, James Moir AKA Vic Reeves, Oona Grimes, Tom Woolner, Errol, Kathryn & Robin Klassnik, Leah Capaldi, Brian Catling, James Pyman, Abigail Lane, Simon Raven, Fani Parali, Fran Cottell, Tim Spooner, Melanie Jackson, Lucien Freud.


AS SEEN ON SCREEN: ART AND CINEMA
Walker Art Gallery, Liverpool, curated by Beth Lewis
31st May - 18th August 2019

An exhibition that will explore the relationship between art and cinema, delving into the question of what inspires artists. Featuring works including Fiona Banner, Anthea Hamilton, Abigail Lane, Hardeep Pandhal and Sam Taylor-Johnson.


ALIVE in the UNIVERSE
During the Venice Biennale 2019
8 May– 4 June, 2019. Open to the public 10am – 6pm daily
Palazzo Pesaro Papafava, Calle de la Racheta, 3764, 30121 Venezia VE, Italy

28 international artists will each present their work for one day, the premise being that each expresses how it feels to be alive in the universe through video, performance and installation.

Abigail Lane Forever Always Somewhere
21 May 2019

Other artists include Sarah Lucas, Lol Sargent, Maggie Hambling, Sharon Kivland, and Mathew Darbyshire. The exhibition will also include over 200 one minute art-films from around the world. ALIVE in the UNIVERSE is co-curated by Caroline Wiseman and David Baldry.

www.aliveintheuniverse.com
" THE ANNOTATED READER? "
2 -23 October 2018
Cork Street Galleries, 9a – 9b Cork Street, London W1S 3LL

Over the last year and a half, Ryan Gander and Jonathan P Watts have been compiling a collection of annotated texts by 281 artists, academics, writers, curators, designers and musicians. 4th October, 5pm - 10pm they launch the first installment of this project at Cork Street Galleries.
THE EVERYDAY AND EXTRAORDINARY
29 September 2018 - 6 January 2019
Towner art gallery, Devonshire Park, College Road, Eastbourne, BN21 4JJ
Open 10am - 5pm Tuesday to Sunday

With work by over fifty international artists, the exhibition looks at the object as material, inspiration and subject in sculpture, painting, print, photography and animation from the last seven decades. Included is Abigail's first made Ink Pad, 1991.

The Everyday and Extraordinary is a touring exhibition conceived by Birmingham Museums Trust, in partnership with Towner Art Gallery as part of the Arts Council Collection National Partners Programme 2016-19.

http://www.townereastbourne.org.uk.

HEART OF THE FOREST
2-5 August 2018
Foherlagh, Skibbereen, Ireland, P81 NY65

Festival of projects in the forest at the Baby Forest creative website headquarters. Abigail Lane's Underneath the Abject Willow is installed in The Ash Grove.

COLLABORATIVE COLLECTIONS
20 June -30 August 2018: National Museum, Centinje, Montenegro
17 Sept-17 Decemebr 2018: Gallery of Matica Srpska, Novi Sad, Serbia
14 Jan-3 March 2019: National Gallery, Kosovo
18 March- 26 May 2019: Museum of Contemporary Art of Republika Srpska, Banja Luka, Bosnia and Herzegovina
8 June – 31 August 2019: Museum of Contemporary Art Macedonia, Skopje, Macedonia

Collaborative Collections is curated by five curators from the Western Balkans . Works are selected from the British Council Collection and juxtaposed with works from each of the host collections..

THE LORE OF THE LAND
30th April - 30th May 2018
Mon- Sat 10.30am - 5.30pm
Churchgate Gallery, Porlock, Somerset TA24 8PT

Curated by David Harrison. A group exhibition including works by Sacha Craddock, Peter Doig, David Harrison, Patricia Jordan, Issac Julien, Abigail Lane, Danny Rolph and more.

SAWDUST AND SEQUINS: THE ART OF THE CIRCUS
Saturday 24 March – Sunday 3 June 2018
Tuesday–Saturday 10am–5.30pm, Sunday 11am–5pm
RWA (Royal West of England Academy), Queens Road, Bristol BS8 1PX

Sawdust and Sequins is a major exhibition of historic and contemporary art to mark circus heritage and the contemporary circus scene.
Sawdust and Sequins will include works and commissions by Peter Blake, Eileen Cooper, Beth Carter, PJ Crook, David Harrison, Katharine Jones, Susie Hamilton, Abigail Lane and others. The exhibition will also include historic works by Dame Laura Knight, Edward Seago,Walter Sickert, David Bomberg and Duncan Grant.

An exhibition of Peter Lavery's circus photography documenting circus life from the 1970s to the present day will also accompany the exhibition. Sawdust and Sequins coincides with Circus250 - a nationwide celebration of the 250th anniversary of circus in the UK.

www.rwa.org.uk



THE ARCA PROJECT
22 February – 6 April 2018
Mon- Fri 10am-5pm and by appointment
PayneSchurvell
7-9 William Road
London NW1 3ER

16 artists and 16 writers in a print exhibition inspired by W.G Sebald
www.payneshurvell.com

FUTURE REVISITED
ZOO 1994-2017
16th Nov – 22nd Dec 2017
Tuesday - Friday 11- 6pm. Saturday 12-4pm
Andréhn Schiptjenko 2nd Floor, Hudiksvallsgatan 8, Stockholm, Sweden

Solo exhibition at Andréhn Schiptjenko gallery. See here for images.
www.andrehn-schiptjenko.com

FEMALE EJACULATION VOL 1
Berlin Art week, 13 September 2017

Curated by artist Jonny Star. Kosmetiksalon Babette, Berlin.
You Take My Breath Away audio installation

FINDING WORDS
June 2017 onwards
Snape Maltings, Suffolk

An installation project by Abigail Lane for The Aldeburgh Music Concert Hall Foyer

BREXIT – OUT OF THE MATRIX?
13th May – 25th June 2017
Kunsthalle Palazzo Liestal, Basel, Switzerland

Curated by Kitty Schaertlin and Dominique von Burg Andrew Bick, Richard Deacon, Abigail Lane, Sadie Murdoch, Karen Mirza & Brad Butler, Julia Steiner and Vincent Whiteman.
THE NED
25th April 2017, Ned Hotel, Bank, London

The Ned hotel launches its permanent art collection, The Vault 100.
Collection curated by Kate Bryan of Soho House.
THE ARCA PROJECT
16 artists and 16 writers in an exhibition inspired by W.G Sebald
1st April – 7th May 2017
PayneShurvell Suffolk, Ashfield, Stowmarket, Suffolk IP14 6LU

Andrew Bick, Craig Burnett, Andrew Curtis, Karen Engle, Emma Fraser, Adam Fish, Lindsey Freeman, Graeme Gilloch, Steph Goodger, Oona Grimes, Tony Grisoni, Catherine Haines, Michael Hall, Molly Jarboe, Jaeho Kang, Jane Kilby, Naiza Khan, Abigail Lane, Richard Makin, Bob Mathews, Bruce McLean, Ana Milenkovic, Simon Patterson, Tony Plant, Daniel Rapley, Fabio La Rocca, Julian Rowe, Martina Schmid, Steven Scott, Allen Shelton, Erik Steinskog and Jo Stockham.

www.payneshurvell.com
TRANSPARENCY
24th March - 18th June 2017

Walker art gallery, Liverpool in collaboration with the Arts Council.
Please click here
CAST FILM CLUB
4th March 2016, 19.30pm

Programme curated by Kelly Taylor.
Steve Claydon, Graham Dolphin, William E Jones, Dexter Dalwood, Manon de Boer, Abigail Lane, Larissa Sansour and Soren Lind Cornubian Arts & Science Trust Cornwall.

www.c-a-s-t.org.uk
ART AT THE ALDEBURGH FESTIVAL 2015
June 12th - end August 2015

Abigail Lane has selected works by three contemporary artists to be installed at Snape Maltings, Suffolk. Mat Collishaw, Tracey Emin, Damián Ortega.

www.snapaldeburgh.co.uk
QUEENSIZE - FEMALE ARTISTS FROM THE OLBRICHT COLLECTION
7th December 2014 - 30th August 2015
ME collectors Room Berlin / Olbricht foundation
Auguststrasse 68, 10117 Berlin, Germany

ME Collectors Room/Olbricht Foundation will present an exhibition dedicated entirely to women artists. The exhibition is curated by Nicola Graef (documentary film producer and director) and Wolfgang Schoppmann (chief curator of the Olbricht Collection). A catalogue will be available.

Featured artists: Rita Ackermann, Ellen Altfest, Helene Appel, Monika Baer, Tina Barney, Vanessa Beecroft, Katharina Bosse, Louise Bourgeois, Ulla von Brandenburg, Rineke Dijkstra, Nathalie Djurberg, Marlene Dumas, Nicole Eisenman, Sylvie Fleury, Hope Ginsburg, Jitka Hanzlová, Mona Hatoum, Almut Heise, Laurie Hogin, Klara Kristalova, Makiko Kudo, Marie-Jo Lafontaine, Abigail Lane, Sharon Lockhart, Teresa Margolles, Alex McQuilkin, Hellen van Meene, Dawn Mellor, Marilyn Minter, Sükran Moral, Elizabeth Peyton, Patricia Piccinini, Chloe Piene, Bettina Rheims, Daniela Rossell, Cindy Sherman, Laurie Simmons, Taryn Simon, Carolein Smit, Anj Smith, Kiki Smith, Rebecca Stevenson, Kirsten Stoltmann, Anett Stuth, Paloma Varga Weisz, Katharina Wulff, Lynette Yiadom-Boakye, Lisa Yuskavag.

www.me-berlin.com
FROM THE CUTE TO THE POWERFUL
Paddle8 Online Auction curated by Tracey Emin
November 4th - 13th 2014

Featuring new and unique works by Emin, as well as those by artists she's close to by way of inspiration, collaboration, or admiration. Including Louise Bourgeois, Andy Warhol, Mat Collishaw, Jenny Holzer, Abigail Lane, Klara Kristalova, Harland Miller and others. www.paddle8.com/auctions/traceyemin Ends Nov 13 at 5:00pm EST
LONDON CALLING, SURVEY OF BRITISH ART BETWEEN 1988 and 1997 (FREEZE TO SENSATION YEARS)
September 18th 2014 - January 7th 2015
The Ekaterina Foundation, Central Moscow, Russia

Co-curated by David Thorpe, Elena Kuprina-Lyakhovich and Alexandra Danilova. Organised by The British Council and the Ekaterina Foundation. The exhibition will be accompanied by a major catalogue with full colour reproductions of the exhibited works and newly commissioned texts. Abigail Lane works included will be Making History photographic series (remake), Broken Heart (1996), Making History shoes (1992).

www.ekaterina-fondation.ru
SNAP ART AT THE ALDEBURGH FESTIVAL 2014
June 14th – June 29th 2014

The fourth annual exhibition organised by Abigail Lane for Aldeburgh Music. New works by Anya Gallaccio at Snape Maltings and Orford Ness, Suffolk.

www.snapaldeburgh.co.uk
EXHIBITION BASED ON THE PIGDOGANDMONKEYFESTOS PUBLICATIONS, CURATED BY SHAUN DOYLE AND MALLY MALLINSON
2nd May to the 14th June 2014
Airspace Gallery, Stoke on Trent

Dean Kenning, Jennet Thomas, David Blandy, Mathieu Beausejour, Clunie Reid, Billy Childish and Harry Adams, Plastique Fantastique, Oona Grimes, Leslie Deere, Arnaud Desjardin, Richard Paul, BAZ, Alexis Milne and Tex Royale, Andrew Gilbert, Frank Wasser, Katie Schwab, Jenny Moore, Dominic from Luton, Kevin Hunt, Alice Walton, Tanja Ritterbex, Benedict Drew, Stewart Home, Mark Pearson, Colin Lowe, kennardphillips, Doyle and Mallinson, Shane Bradford, Mark Beasley, Simon Fujiwara, Cedar Lewisohn, Patricia Ellis, Lucy Harrison, Natalia Mali, Anna Francis, Harriet Murray, Neil Taylor, Emma Holmes, Peter Lamb, Ami Clarke, Sarah Lucas, Pat Rock, Leigh Clarke, Common Culture, Laura Oldfield Ford and Abigail Lane.

Abigail Lane works included will be Auld Lang Syne (2012), Make your misery earn it's keep (2013)

L'OEIL PHOTOGRAPHIQUE (THE PHOTOGRAPHIC EYE)
October 5, 2013–February 9, 2014
FRAC Auvergne, 6 rue du Terrail, 63000 Clermont-Ferrand, France Hours: Tuesday–Saturday 2–6pm; Sunday 3–6pm T +33 (0) 4 73 90 5000 contact@fracauvergne.com

To celebrate the 30th anniversary of the establishment of the Regional center of contemporary art (FRAC), the CNAP and FRAC Auvergne combine to organise an exhibition that gathers together more than 90 art works from the photographic collection of the CNAP. The exhibition has been curated by Jean-Charles Vergne, Director of FRAC Auvergne. There is also a book to accompany it.

Works included are by: Yto Barrada, Eric Baudelaire, Philippe Bazin, Bernd et Hilla Becher, Valérie Belin, Sophie Calle, Stéphane Couturier, Gregory Crewdson, Raphaël Dallaporta, Thomas Demand, Philip-Lorca diCorcia, Rineke Dijkstra, Véronique Ellena, Geert Goiris, David Goldblatt, Nan Goldin, Pierre Gonnord, Paul Graham, Philippe Gronon, Andreas Gursky, Camille Henrot, Yuri Kozyrev, Abigail Lane, Jean-Luc Mylayne, Nasa, Eric Poitevin, Sophie Ristelhueber, Thomas Ruff, Vivian Sassen, Zineb Sedira, Allan Sekula, Andres Serrano, Jeanloup Sieff, Cindy Sherman, Vincent J. Stoker, Hiroshi Sugimoto, Wolfgang Tillmans, Patrick Tosani, Jeff Wall and Xavier Zimmerman

www.frac-auvergne.fr
www.cnap.fr
SNAP ART AT THE ALDEBURGH FESTIVAL 2013
June 8th – June 30th 2013

The third annual exhibition organised by Abigail Lane at Snape Maltings, Suffolk. This year artists have been invited to produce and exhibit works inspired by Benjamin Britten, co founder of the 66 year old Aldeburgh Festival, as part of this years celebration of his centenary. Participating artists will be include Glenn Brown, May Cornet, Roger Eno, Cerith Wyn Evans, Mark Fuller, Ryan Gander, Maggi Hambling, Scott King, Emily Richardson, Abigail Lane, Simon Liddiment, Sarah Lucas, Julian Simmons, Cally Spooner and Juergen Teller.

Abigail will produce a new outdoor sound installation, Underneath the Abject Willow, produced with Matty Skylab.

For further details of this exhibition and the SNAP project in general please visit www.snapaldeburgh.co.uk
POSTCARD NARRATIVES
April 4th until April 27th 2013

An exhibition by Jeremy Cooper and invited artists, including Julie Cockburn, Daniel Eatock, Tracey Emin, Cristina Garrido, Susan Hiller, Georgie Hopton, Helen Knight, Abigail Lane, Rebecca Loweth, Sara MacKillop, Frances Richardson, Sarah Staton, Gavin Turk, and with Dean Hughes writing the Introduction to it's catalogue.

www.roomartspace.co.uk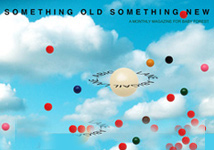 SOMETHING OLD SOMETHING NEW
A monthly magazine project by Abigail Lane for the Baby Forest creative online space. Please click here.

A wide selection of Abigail Lane's works are available through the Artimage website. For further information about this, see the Contacts and Links section on the site.